COVID-19: Unprecedented measures - recommendations
1 April 2020
At Geneva HQ, since the week of 16 March 2020, it is social distancing and working from home.
Our remote teams are fully set up and prepared for business continuity; we are all reachable through emails, mobile phones and video conferences.
In the meantime, some field operations and offices are still running thanks to our amazing people and we have put measures in place to secure they are working safely and according to the local authorities' recommendations.
We would like to thank our team as well as the authorities and the medical staff who are working hard in this unprecedented situation.
Stay safe and follow WHO recommendation.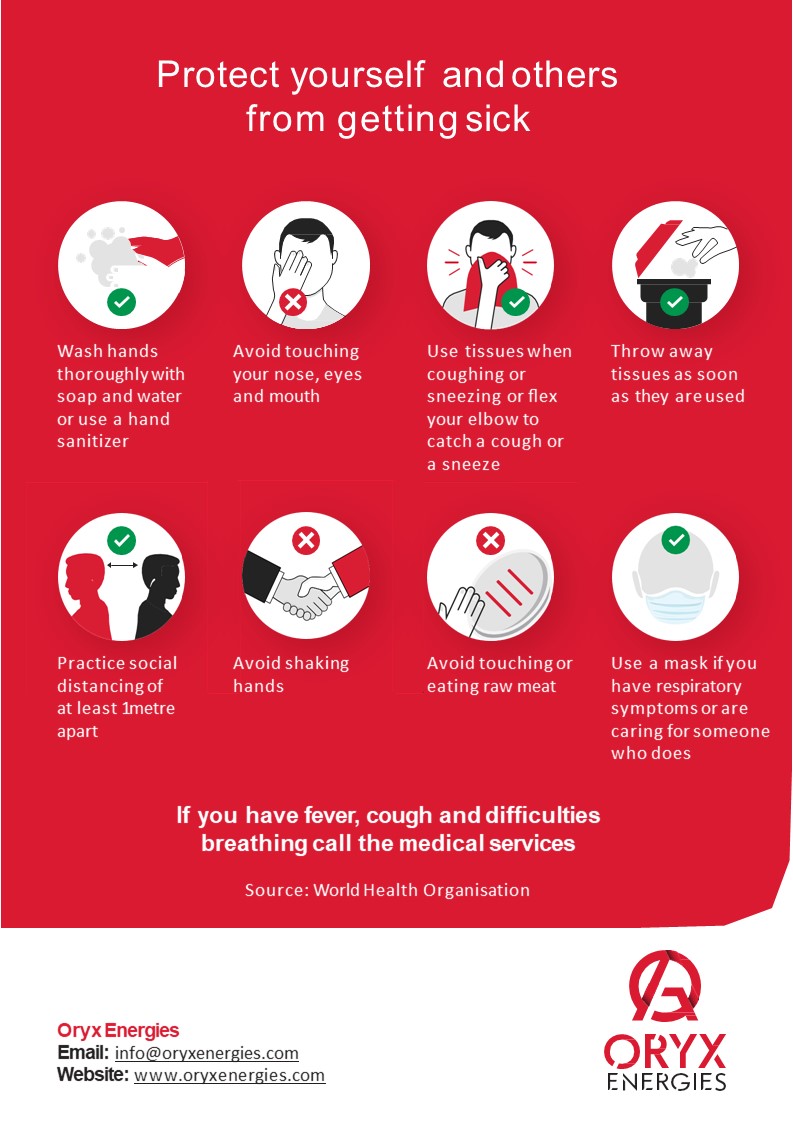 OryxEnergies-Coronavirus-Recommendation-ENGLISH-.pdf