The Gambia
Oryx Energies Gambia Ltd. supplies, stores and distributes energy products for consumers, businesses and maritime operations, including fuels, Liquefied Petroleum Gas (LPG), lubricants and specialised bunkering services.
Its depot at the Banjul International Airport is certified and compliant with the Joint Inspection Group (JIG) standards in terms of product quality and safety.

Oryx Energies has been present in The Gambia since 2017 when it acquired a majority stake in Atlas Energy Limited. In the last quarter of 2021, Oryx Energies ramped up its initial majority stake to full 100% ownership.
The company's name change in 2022 to Oryx Energies Gambia Ltd. is a milestone of its successful integration and consolidation with Oryx Energies group of companies.
Products and services:
Fuels

Lubricants

Retail network

Storage

Bunkering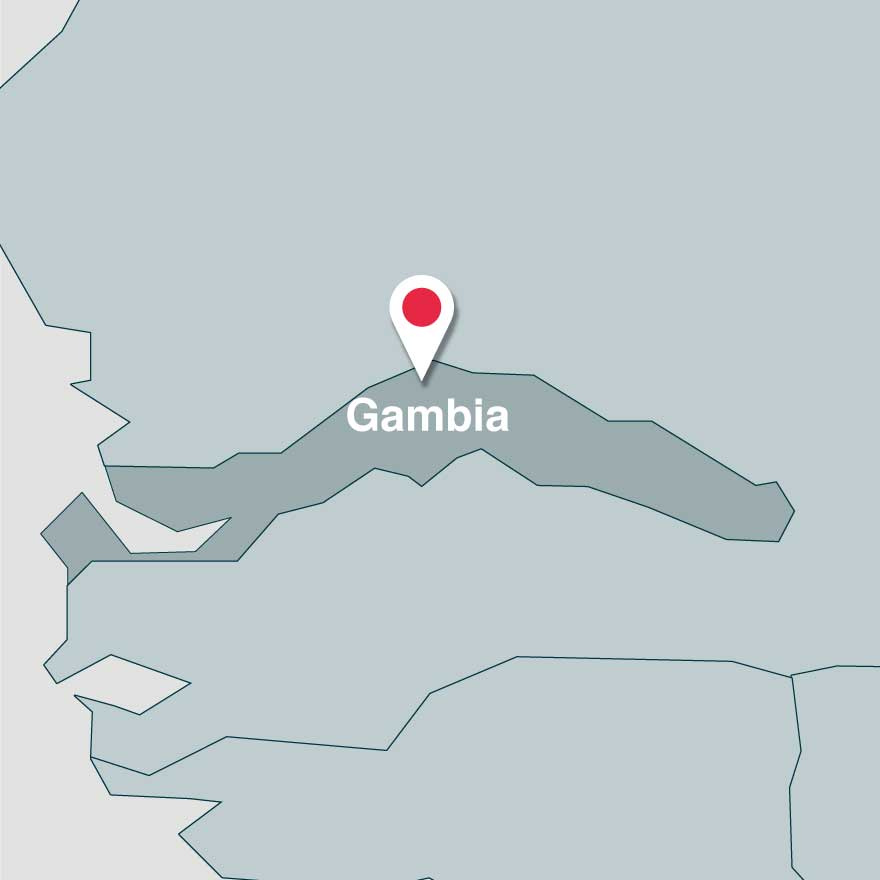 Key facts
1,000 M3

fuel storage capacity

40 M3

LPG storage capacity

Contact us :
gambia.info@oryxenergies.com
info@oryxenergies.com