Zambia
Oryx Energies has been present in Zambia since 2007 and has earned a competitive position thanks to our local knowledge and market expertise, our reputation for product and service quality, and our fully-integrated value chain (from supply to storage and distribution).
Our licences to import and distribute petroleum products have enabled us to develop petroleum product sourcing, via our trading arm, and to supply commercial, industrial and retail customers.
At the same time, we have continuously invested in the country, developing our own service stations, under the Oryx Energies brand, where we also offer LPG and lubricants.
Oryx Energies is a growing provider of energy solutions in Zambia, leveraging over 35 years of experience and expertise in oil and gas products and services in sub-Saharan Africa. Our integrated supply, storage and distribution model, and the quality of our energy platform, are once again providing a valuable competitive edge.
More details about Oryx Energies in Zambia
Storage terminal: Oryx Energies has a diesel fuel storage depot and a lubricants warehouse in Ndola, the distribution hub of the Copperbelt Province, servicing the mining and industrial north of the country.
Fuel distribution: Oryx Energies supplies fuels and lubricants to construction, manufacturing and mining companies, as well as to the expanding agricultural and hospitality sectors, thanks to its strategically located gasoil and lubricants storage facilities.
LPG: Oryx Energies opened a Liquefied Petroleum Gas (LPG) storage and filling plant in Ndola in 2012, as part of our strategy to offer a reliable, environmentally-friendly and lower-cost energy solution to domestic consumers and businesses across Africa. We ensure distribution via our service stations and selected third parties, who meet our quality, safety and service standards.
Lubricants: We distribute high quality lubricants, from our lubricants blending facility in Tanzania, via our service stations and selected distributors, as well as directly to a growing number of commercial and industrial customers.
Retail network: We have over 25 service stations throughout Zambia, and are continuing to increase our network to provide fuel, LPG and quality lubricants to customers across the country.
Products and services:
Fuels

LPG

Lubricants

Retail network

Storage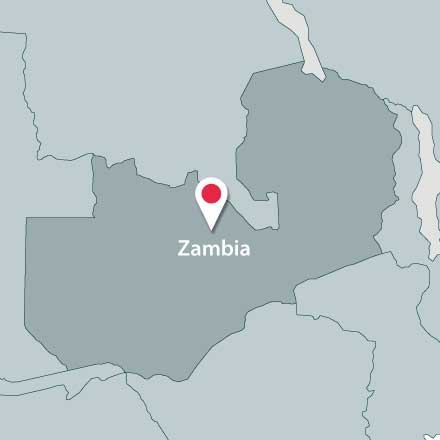 Key facts
1,510 M3

fuel storage capacity

130 M3

LPG storage capacity

Contact us for more info: info@oryxenergies.com