Sierra Leone
Oryx Energies has been present in Sierra Leone since 2003 through Petrol Leone, a joint venture with Leonoil. Petrol Leone manages strategic oil storage facilities in the port of the country's capital, Freetown, supplying fuels for the local market.
Freetown has one of the largest natural ports in Africa, with a number of deep water berths in the Queen Elisabeth II dock, having been an important naval base during World War II. Petrol Leone owns or leases and operates five large storage tanks in the hydrocarbon terminal of the Kissy peninsular, on the east coast of Freetown, from which it supplies fuel oil and diesel to the Sierra Leone market.
More details about Oryx Energies in Sierra Leone
The storage tanks, were entirely refurbished in 2003 and today manage a throughput volume of fuel oil, gasoil and gasoline for the local market.
With the old port facilities aging, Oryx Energies built, and commissioned in December 2015, a new state-of-the-art jetty at the Kissy terminal. The facility, developed in partnership with the Sierra Leone government, enables the port to receive larger and more modern oil tankers. All companies in the sector – distributors, importers and exporters – have access to the new facilities on the same terms. This aims to facilitate the steady supply of oil and gas products and services to satisfy the country's growing energy needs, as well as enabling the export and re-export of products to other nations.
Products and services: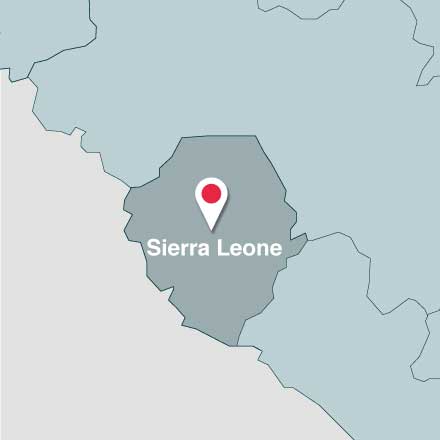 Key facts
60,000 m3

fuel storage capacity

Contact us for more info: info@oryxenergies.com