Togo
Oryx Energies has been in Togo since 2010, with a focus on the production and marketing of lubricants for West and Central Africa.
Our state-of-the-art lubricant blending facility, completed in 2011, produces a range of high quality automotive, marine and industrial lubricants for private consumers and a range of industries, as well as providing blending services to third parties.
The products that we offer have been developed especially for the African market. Research and rigorous testing are conducted by our headquarters in Geneva, Switzerland, and has led to the development of proprietary formulas. We also use these capabilities to develop customised products for specific client needs.
More details about Oryx Energies in Togo
Strategically located in the port of Lomé, the facility acts as an efficient regional hub to other coastal centres like Abidjan, Dakar, Douala, Libreville or Luanda. Road transport connections to neighbouring countries are also good.
This strategic location enables Oryx Energies to provide a reliable supply of lubricants to the Togolese market and sister companies across West and Central Africa. We also sell directly to other countries and supply customers through our trading arm (Addax Energy).
This integrated and extensive network gives us superior access to international markets and enables us to follow our products from the source to even the remotest areas in which our customers operate. Customers include mining and industrial companies, bunkering services (for fuels and marine oils), wholesalers, resellers and retailers. Our experience throughout the region enables us to offer every client a depth of expertise and support uniquely adapted to their particular needs.
Our in-depth knowledge of the region, our ability to source and sell products via our trading arm and our extensive network of sister companies, all support our commitment to building a strong position in sub-Saharan Africa's lubricants market.
Products and services: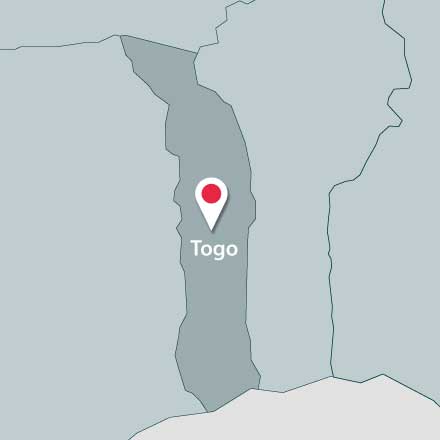 Key facts
20,000 MT

lubricants production capacity

Contact us for more info: info@oryxenergies.com