Mali
Oryx Energies has been active in Mali since 2009 and has become a key player in Mali's energy market.
We source and supply fuels to wholesale and retail outlets and offer products and services through a network of service stations and we provide high quality lubricants to commercial and domestic customers.
We also take part in the supply of an important power plant (60 MW) with fuel oil and lubricants, demonstrating our ability to act as a major operator for the Independent Power Projects (IPP) segment by delivering solutions adapted to the growing electricity needs in the region.
Oryx Energies is gradually becoming a major player in Mali's energy market. Our reputation as a professional and reliable supplier, with an integrated offering of fuel and lubricants, is increasingly making us a partner of choice in the industrial and construction space, as well as consumer-facing outlets.
More details about Oryx Energies in Mali
Fuel distribution: Oryx Energies supplies wholesale fuel to industrial and commercial customers, as well as to the retail market. It became a wholesale distributor of gasoil in Mali in 2010, expanding its capacity to respond to the growing energy needs in the country. Oryx Energies is in a unique position to supply the Malian market, thanks to its integrated model, with its own coastal terminals in Benin and Senegal ensuring a dependable supply.
Lubricants: We continue to develop our share of Mali's lubricants market, serving the needs of clients in the mining, industrial, transport and construction sectors. We also provide lubricants via our service stations, as well as licensed distributors and partner garages for retail sales in the country. The acceleration of our development in the lubricants market has been made possible by the opening in 2011 of an ultra-modern Oryx Energies blending plant in Togo.
Retail network: Oryx Energies has service stations throughout Mali, providing gasoil, gasoline and lubricants to the local retail market.
Fuel sourcing: Oryx Energies' trading arm (Addax Energy) sources and supplies refined oil products that serve the needs of our downstream activities and third parties in Mali, as part of our integrated product and service model in Africa. With the advantage of Oryx Energies' terminals in Senegal and Benin, Addax Energy supplies a significant proportion of the country's fuel needs.
Products and services:
Fuels

Lubricants

Retail network

Fuel sourcing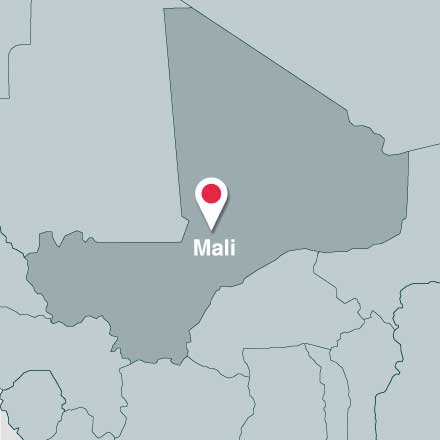 Contact us for more info: info@oryxenergies.com