South Africa
Oryx Energies has been in South Africa since 2002. From a focus on the sourcing and supply of fuels for licensed importers in Southern Africa, we expanded into Liquefied Petroleum Gas (LPG) distribution within the country in 2013, when we acquired BP's LPG distribution business. This is in line with our long-standing strategy of promoting LPG as a cleaner, affordable and more ecological energy alternative to firewood, charcoal and paraffin (kerosene) across sub-Saharan Africa.
From our headquarters in Johannesburg, we continue to invest strongly in South Africa, in order to meet the growing energy demand that underpins social and economic development across the country. As a company specialised in the provision of quality and reliable supplies of fuels, LPG, lubricants and bitumen across sub-Saharan Africa, we aim to become a key player in South Africa's energy arena.
Oryx Energies is well positioned to develop its role as a supplier of essential petroleum products and services in South Africa and the Southern African region.
More details about Oryx Energies in South Africa
LPG: Oryx Energies occupies a leading position in the LPG market in South Africa, thanks to the acquisition of BP's LPG distribution business in August 2013. Today, we ensure LPG Bulk, Cylinder, Aerosol and Wholesale supply to a wide range of industrial, commercial and domestic customers across the country.
We are present nationwide with key facilities in Johannesburg, Cape Town and Port Elizabeth. We aim to grow the LPG market in South Africa through continued promotion of LPG as a reliable, clean, efficient and versatile energy source – in homes, industry, agriculture and mining.
Fuel sourcing: Oryx Energies' trading arm (Addax Energy) sources and supplies fuels to licensed importers in South Africa and Zimbabwe. It also complements the supplies of the Oryx Energies affiliate in Tanzania for the Democratic Republic of Congo (DRC), Malawi and Zambia. From storage facilities in neighbouring Mozambique, we also transit LPG towards other Southern African countries, ensuring access to this energy source so vital to economic and social development in the region.
Products and services: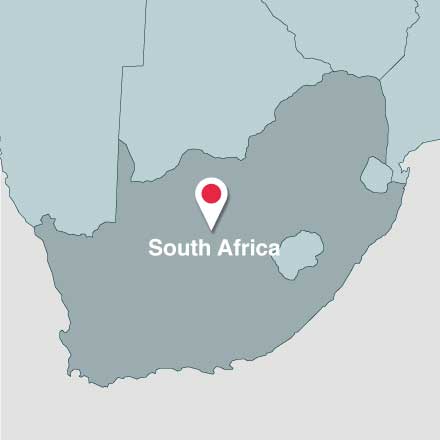 Where to buy?